Manufacturers work with slim margins on their products, while facing an increase in worldwide competition. Our customers understand that their investment in new technology helps them get products to market quicker, improve quality, reduce recalls, and gain more customers and market share. The metrics each industry use are slightly different, whether OEE – Overall Equipment Effectiveness or First Time Yield or TAKT – the maximum time a product needs to be produced – we work individually with our customers to architect the right solution.
AutomaTech provides service and support to the manufacturing industry around the world. GE Digital's HMI/SCADA and Brilliant Manufacturing Solutions are installed in almost every manufacturing industry in the area including:
Life Sciences
Food & Beverage
CPG – Consumer Packaged Goods
Semi-Conductor
Chemical & Specialty Chemical
Rolled Products
Metals & Mining
Plastics
HMI/SCADA & MES Solutions
Our customers use industrial automation software and hardware to improve yields, quality, and throughput as well as provide visualization, alarming, reporting, and analysis on their manufacturing and facility equipment. Due to the requirements of no downtime and harsh environments, they are installing technology that improves operations using Always On Virtualization and distributed industrial thin clients connected with Industrial Networking and Connectivity.
Manufacturing plants have large and complex operations, often with standalone islands of functionality. We help them connect these islands with industrial connectivity solutions and experts on staff to architect the appropriate, secure and robust solution.
Automatech has deep experience in assisting our customers with HMI/SCADA Systems including: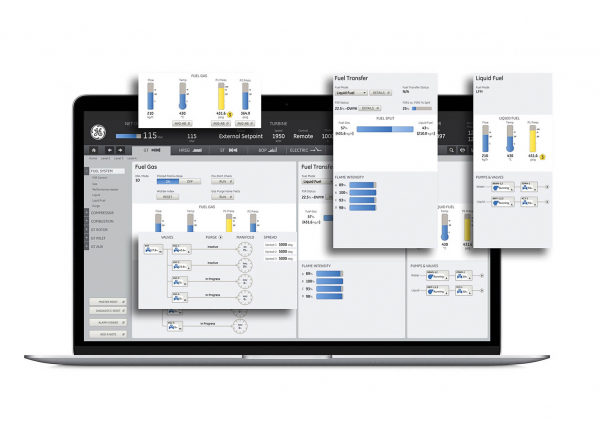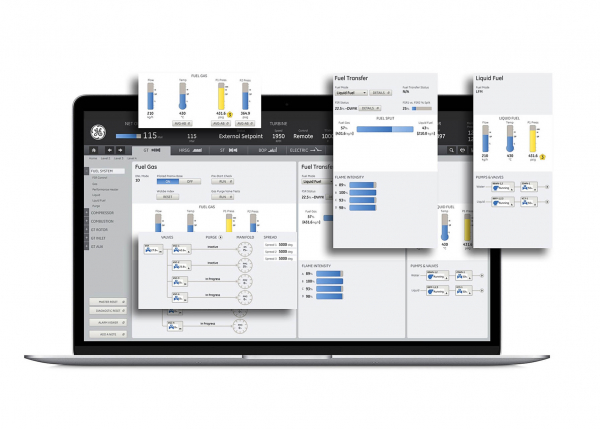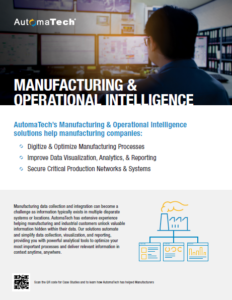 Brochure:
Manufacturing & Operational Intelligence
Manufacturing data collection and integration can become a challenge as information typically exists in multiple disparate systems or locations. AutomaTech has extensive experience helping manufacturing and industrial customers unlock valuable information hidden within their data. Our solutions automate and simplify data collection, visualization, and reporting, providing you with powerful analytical tools to optimize your most important processes and deliver relevant information in context anytime, anywhere.