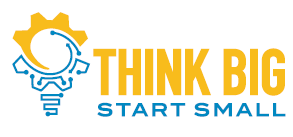 AutomaTech's ThinkBIG 2019 Conferences are here to help Manufacturing & Industrial Companies understand all the buzz surrounding IIoT, The Internet of Things, and Industry 4.0. By attending the conferences, you will gain knowledge on today's trends and learn how to simplify and apply the latest technologies to achieve tangible, positive business outcomes. Think Big and Start Small with AutomaTech ThinkBIG 2019!
Today's Operational Technology continues to evolve and is often overwhelming. ThinkBIG 2019 will help both Technical and non-Technical Industry Professionals understand various applications and technologies. The conferences include interactive discussions, demonstrations, and hands-on education around the latest technologies you can apply to your industrial business to deliver significant value and visibility across your organization.
Key Topics Include:
Education on Today's Industrial & IIoT Trends and Technology
Meet GE's new Industrial IoT Software Company
How to make Augmented Reality (AR)… a Reality!
Cyber Security including IIoT, Edge, and Remote Connectivity
Manufacturing Optimization-focused Sessions & Track
AutomaTech-Education Hands-On Training Sessions
Interactive Tech Expo & Lightning Stage Technology Demos
Who Should Attend?
Business & Technology leaders: CIOs, CTOs, VPs, Directors, Managers focusing on Digital Transformation and Operational Improvements.
Technology Implementers & Support: Automation & Control Systems Engineers, Process Engineers, Developers, IT Staff interested in further their education around Industrial Automation & IIoT technologies.
Tech Expo
The AutomaTech ThinkBIG 2019 conference includes an interactive Tech Expo exhibit hall featuring the latest industrial technology and innovations from AutomaTech's Strategic Partners and Vendors. The Tech Expo provides an exciting opportunity to see demonstrations of the latest hardware and software solutions while networking with industry experts and your peers. The Tech Expo will feature industry leading vendors like GE Digital, MOXA, Stratus Technologies, PTC, Capstone Technologies, Ondas Networks, and many more!
Agenda
Click here to see the session descriptions.
| | | | |
| --- | --- | --- | --- |
| Week 1 Agenda | | | |
| Start End | Tuesday, May 5, 2020 | Wednesday, May 6, 2020 | Thursday, May 7, 2020 |
| 9:00 AM to 9:15 AM | Welcome & Introduction: Data & Analysis Day | Welcome & Introduction: Cyber Security Day | Welcome & Introduction: Infrastructure Day |
| 9:15 AM to 10:00 AM | GE Digital - Overall Software Roadmap & Strategy | GE Digital Industry Session #1 - Water/Wastewater, Utilities, & General Industrial | GE Digital Industry Session #2 -Manufacturing: CPG, F&B, Pharma, Discrete |
| 11:30 AM to 12:00 PM | Lightning Stage Demo: FacilityConneX | Lightning Stage Demo: Revolutionary Security | Lightning Stage Demo: Stratus Technologies |
| 1:00 PM to 1:30 PM | Lightning Stage Demo: Capstone Technologies | Lightning Stage Demo: Bayshore Networks | Lightning Stage Demo: Kepware |
| 1:30 PM to 2:00 PM | Lightning Stage Demo: Dream Report | Lightning Stage Demo: Tempered Networks | Lightning Stage Demo: Moxa |
| 2:30 PM to 3:00 PM | GE Digital - Operations Hub In-Depth Review | AutomaTech Cyber Security Success Stories | Fun Session - ThinkBIG Trivia & Giveaways |