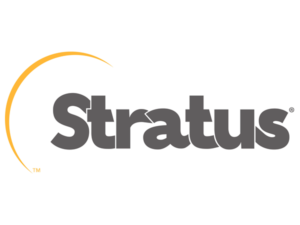 Stratus removes the complexity from availability.
Preventing business applications from failure.
Simple to deploy, simple to manage, simple to service.
In today's always-on global economy, seconds matter. Downtime in critical business applications can have far-reaching economic, security and legal consequences. Recovering from a failure, no matter how fast, is simply no longer an option.

Stratus offers quick and easy failure prevention with ftServer. Only ftServer prevents the downtime of your critical business applications, ensuring continuous availability, even when your underlying hardware components fail. ftServer is a fully integrated continuously available platform that helps companies maximize revenue, quality, and productivity.
Key benefits:
No unplanned downtime:Ensure application availability despite component failures. Ride through transient errors and power spikes that would take down other x86 systems
No data corruption or data loss: Ensure all transactions are processed. Protect the integrity of both committed and in-flight data
Simplified deployment:Get instant continuous availability without having to modify your software applications or write failover scripts
Simplified management:Save time and effort with self-monitoring hardware, automated parts replacement, and customer replaceable subsystems
Lower total cost of ownership:Save up to 40% when you factor in acquisition, deployment, management, and unplanned downtime costs
The future of edge computing is here. In today's industrial environments, companies are faced with mounting pressure to be more efficient with fewer resources.

That solution is here. ztC Edge is a zero-touch, fully virtualized and self-protecting computing platform, specifically designed for industrial edge environments. With built-in remote management and user-installable in less than an hour, ztC Edge significantly reduces the IT burden for virtualized computing at the edge. Its self-protecting and self-monitoring features help reduce unplanned downtime and ensure availability of business-critical industrial applications.
Key benefits:
Ideal for running business-critical industrial applications quickly and reliably in remote, locations with limited or no IT resources, ztC Edge users benefit from:
Increased operational efficiency: Through pre-installed virtualization software, and intuitive, user-friendly configuration and management tools, ztC Edge simplifies the process, and shortens the time it takes to get critical applications up and running, saving users time and effort.  It can manage up to three virtual machines, each running different industrial or IIoT application.
Edge deployment: ztC Edge's rugged form factor gives it the flexibility it to be deployed "at the edge," or outside of traditional data rooms or data centers (it is DIN rail-mountable), such as on manufacturing plant floors. Additionally, ztC Edge can be deployed in under 30 minutes, offering users superior time to value.
Automated application and data protection: ztC Edge's self-monitoring and self-protecting capabilities make it ideal for unmanned stations, or remote locations with limited resources. Because it takes care of itself, companies don't have to take care of it, saving them time and effort.