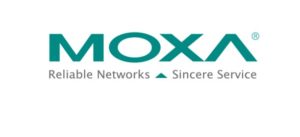 Moxa is a leading provider of edge connectivity, industrial computing, and network infrastructure solutions for enabling connectivity for the Industrial Internet of Things. With over 30 years of industry experience, Moxa has connected more than 65 million devices worldwide and has a distribution and service network that reaches customers in more than 80 countries.
Download Moxa's Cybersecurity Checklist

When implementing new technologies on your plant floor you may encounter challenges when it comes to networking. Below are three common issues facing OT engineers.
Industrial Cybersecurity – Protecting your business as it grows
Knowledge Gap for Complex Networking – Increased network security without sufficient resources
Connecting Industrial Protocols – Simplifying multiple protocols on a single network
Depending on the challenges facing your organization, there are different Ethernet switches to meet your needs. Leverage our team to help you identify which Moxa device is right for your application.