Try Moxa Modbus Gateways and Save!
Simplify multiple protocols into a single connectivity solution within your industrial application using Modbus gateways. For a limited time, take advantage of a 15% discount on Moxa Modbus Gateways.
* Offer expires January 31, 2019. Qualifying Moxa models are limited to the 5105, 5109, MB3170 & MB3270. Maximum quantity limit of 10 units per order.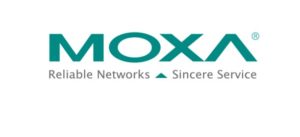 Moxa's Industrial Ethernet Solutions are tailor-made to unlock automation network convergence for demanding industrial applications. With help from Moxa solutions, multiple industrial networks can be unified into a single integrated Ethernet-centric solution that includes wired, wireless, and security connectivity. The outstanding performance and stability of Moxa's solutions form a trusted backbone for any business. With worldwide experience in product integration, Moxa also specializes in providing solutions for a variety of vertical markets, especially rail, ITS, smart grid, marine, oil and gas, and process automation.

Moxa DIN-Rail Ethernet Switches provide a wide range of industrial unmanaged Ethernet switch and managed Ethernet switch that support Gigabit and fast Ethernet options with copper/fiber connectors.

Moxa's industrial rackmount managed and unmanaged Ethernet switches are rugged switches for hardened industrial applications. Moxa's rackmount managed and unmanaged switches meet NEMA TS2, EN50155, EN50121-4, UL60950-1, DNV/GL requirements to guarantee high network availability and environmental adaptability for harsh applications.
Moxa's MGate™ gateways not only connect serial devices to Ethernet, they also allow multiple connections and facilitate various Ethernet protocol communications, such as Modbus TCP and Ethernet/IP. What's more, the MGate gateways can also be quickly and easily installed. Use Moxa's Industrial Ethernet Gateways to connect your industrial plant devices together.
Moxa's industrial IEEE 802.11
wireless AP/Bridge/Client products AWK series for Wireless LAN (WLAN) are ruggedly designed to resist the various effects of harsh industrial environments, such as high electromagnetic immunity to repel electromagnetic disturbances, galvanic isolation to guard against voltage instability, wide- temperature operation, metal housing with IP-68 protection against dust and water, and shock/vibration resistance.