You need to predict and prevent failures in a timely manner. But to do that, you need to better manage your data across the enterprise. You've made large investments in assets, processes, and systems to meet your business objectives while managing your risk around safety, financial, and environmental events. These hundreds - perhaps thousands - of assets produce enormous amounts of data that can either keep you informed to help you make smarter decisions - or leave you vulnerable to blind spots and risks.
You need the ability to:
Collect, analyze, and visualize the data that is crucial to your assets'health - all in one place
Prioritize your work by determining which assets are most critical to the overall health of your operation
Understand the true status of each asset
Predict equipment and process issues with greater accuracy before they occur
Ensure mechanical integrity of your assets and regulatory compliance
Lean from continuous, real-time analysis and visibility to understand the options for mitigating potential problems while balancing associated costs, risks, and benefits
Define and manage asset strategies with a risk-based approach for improved planning and efficiency
You need to continuously collect and manage all your data and information for each asset in order to make the best business decisions that help maximize operational performance.
What is Predix Asset Performance Management?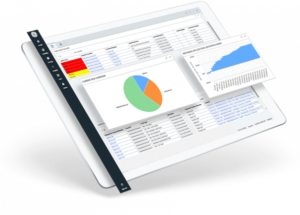 Predix Asset Performance Management (Predix APM) is a suite of software and service solutions design to help optimize the performance of your assets. Predix APM connects disparate data sources and uses advanced analytics to turn data into actionable insights while fostering collaboration and knowledge-management across an organization. Built on Predix Platform, Predix APM works across all equipment, all OEMs, and all industries, across the plant, and across the fleet. Predix APM gives organizations the flexibility to develop new analytics and applications, making it versatile to meet changing needs.
Enable Continuous Improvement
Monitor
Reduce unplanned downtime and increase availability and reliability by helping to ensure critical assets and systems are monitored and protected from emerging threats.
Optimize Productivity
Improve workforce productivity to prioritizing maintenance based on criticality and cost (condition-based), rather than schedule-based maintenance practices.
Manage Risk
Protect the health and safety of employees, the environment, and business objectives, by reducing asset-related incidents and unplanned downtime.
Predictive Maintenance
Reduce costly emergency repairs by detecting problems early, turning unplanned downtime into planned/scheduled downtime.
Lower Total Cost of Ownership (TCO)
Reduce TCO delivered via a Software-as-a-Service (Saas) model, providing flexibility and access to business insights where it matters- with edge, cloud, and hybrid configurations.
Faster Time-to-Value
A standardized way to connect machines, data, and people with a consistent interface for superior user experience, dynamic scalability, and extensibility to grow functionality as business needs evolve.