AutomaTech offers ongoing educational services throughout the year, such as Certified Training Services, on-site workshops and seminar, Tech-Education webinars, an annual Tech Expo and conference, and customized micro-training sessions.
Training
We are a GE Digital certified STEP training center and teach hands-on classroom courses throughout the year. Visit our Training page for more details on these classes.


Workshops, Seminars, & Trade Shows
We offer free workshops and seminars, focused on a variety of topics and solutions, throughout the year as well as attend many industry specific trade shows. A list of available workshops and trade shows is listed below.

AutomaTech-Education Webinars are 30-minute sessions designed to help you understand how operational improvements can be gained by leveraging the latest industrial tech. Featuring real-world use cases and interactive demonstrations, these sessions run the second Wednesday of every month at 11:30 AM Eastern Time. Register for next month's webinar by visiting the link in the table below. Click here for webinar recordings.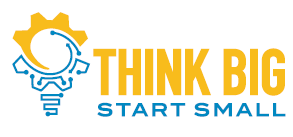 Registration for our annual ThinkBIG, Start Small Conference is now open! Dates and links to each event are listed below. This year's event will offer hands-on technical training and industry focused sessions as well as Tech Expo exhibits, featuring products and demos from our partners. Click on the locations to register, click here for event agenda and session descriptions.
Westford, MA
- May 7-8, 2019
Richmond, VA
- May 14-15, 2019
NY City Metro
- May 21-22, 2019
Event
Date
Location
How to Connect
NYAWWA
April 16-18, 2019
Saratoga Springs, NY
Booth #50
Micro-Training Session:
Industrial Networking & IIoT Connectivity Training
Multiple dates available
Webinar or on-site
Click here for more information
Micro-Training Session:
Automation at the Edge with GE iFIX & OPC UA Training
Multiple dates available
Webinar or on-site
Click here for more information
Micro-Training Session:
Secure Remote Connectivity for Industrial Automation Training
Multiple dates available
Webinar or on-site
Click here for more information
Micro-Training Session: Industrial Data Visualization with GE Historian
Multiple dates available
Webinar or on-site
Click here for more information
Micro-Training Session: Industrial IT Made Easy with Stratus ztC
Multiple dates available
Webinar on on-site
Click here for more information
Using VBA w/Proficy HMI/SCADA iFIX Training Class
April 29 - May 3, 2019
Distance Learning
Click here for more information
ThinkBIG, Start Small Educational Conference
May 7-8, 2019
Westford, MA
Click here for more information
NJWEA Annual Conference
May 7-9, 2019
Atlantic City, NJ
Booth #TBD
ThinkBIG, Start Small Educational Conference
May 14-15, 2019
Richmond, VA
Click here for more information
ESC Boston 2019
May 15-16, 2019
Boston, MA
Booth #864
ThinkBIG, Start Small Educational Conference
May 21-22, 2019
NYC Metro
Click here for more information
NEWWA
September 24, 2019
Rockport, ME
Booth #TBD
Keep Up to Date:
Sign up for email updates on our upcoming workshops, training classes, and industry events:
Sign up for our eNewsletter